Management Team
Dave Doherty, President, Partner
Dave has been in the electrical construction industry for over 30 years with experience in field installation, management, estimating, design, engineering supervision and Vice President of the sales and marketing department. The majority of his experience is in the design and build of high tech, laboratory, process and industrial facilities. Dave's abilities are strengthened from his field experience and a term as an electrical service manager. This foundation combined with an electrical masters license and a business degree provide a strong basis for management and leadership.
Lee Carrier, Pre-Construction Manager, Partner
Lee has 26 years of experience in electrical construction, design/engineering and management. His technical trade abilities consist of estimating, design, value engineering, contract negotiations, presentation of proposals, pre-construction services, design-build, design-assist projects, fiscal year budgeting, multi-discipline coordination and personnel issues and product life cycle analysis. Lee also coordinates and designs LEED and Green Globe projects. Lee's competitive drive has influenced his career and pushed him to guide his pre-construction department to numerous successes. Lee is a partner in the company.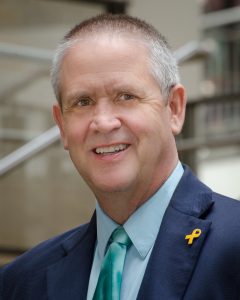 Paul Miller, Vice President and Account Manager, Partner
Paul has been in the electrical construction business for over 30 years. He gained his first experience in the field as an apprentice, then worked his way to journeyman and finally to foreman. Paul has a strong affinity for sales, marketing, and customer service. Paul is a Vice President and partner of Piper Electric Co., Inc.
Theresa Eckley, Controller
Theresa Eckley  is the Controller for both Piper Electric Co., Inc. and Piper Communication Services, Inc. Theresa has been in the construction industry for more than seven years and recently started with the Piper Companies in 2014.  Theresa received her Bachelor of Science degree in Accounting from Colorado State University. Her knowledge and expertise in construction accounting are invaluable to the companies.  Her willingness to learn, her professional attitude and strong customer service skills make her a perfect fit for Piper.  Theresa believes honesty and strong work ethics  are essential to business success.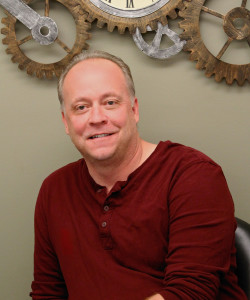 Jeff Lobb, Operations Manager
Jeff has eighteen (18) years of experience in the electrical industry. The majority of that time has been spent in the commercial and industrial segments. Jeff began his career completing his apprenticeship followed by receiving a Journeyman's license. Soon he began managing projects and was promoted to superintendent and then project manager. Jeff brings with him a diverse work experience including sales, inventory, personnel and business management as well as estimating, accounting and a background in the criminal justice field. He is dedicated to the Piper team and above all prides himself in being fair and balanced. Jeff is committed to enhancing the quality of service Piper Electric provides to our clients.
Rich Garcia, Service Manager
Rich has 16 years of experience in the electrical industry, with 10 of those years at Piper Electric Co., Inc. He started his career wiring new construction homes and commercial sites. He then continued in the electrical field focusing on electrical service. After serving as a Service Tech at Piper for 6 years. he was brought into the office as a Coordinator. During his time as a Coordinator he increased day to day operational efficiency, and took on many roles; dispatching technicians, billing, innovating current systems in place as well as assisting with new technology. Rich is new to the position as Service Manager. He prides himself on honesty, compassion and integrity.