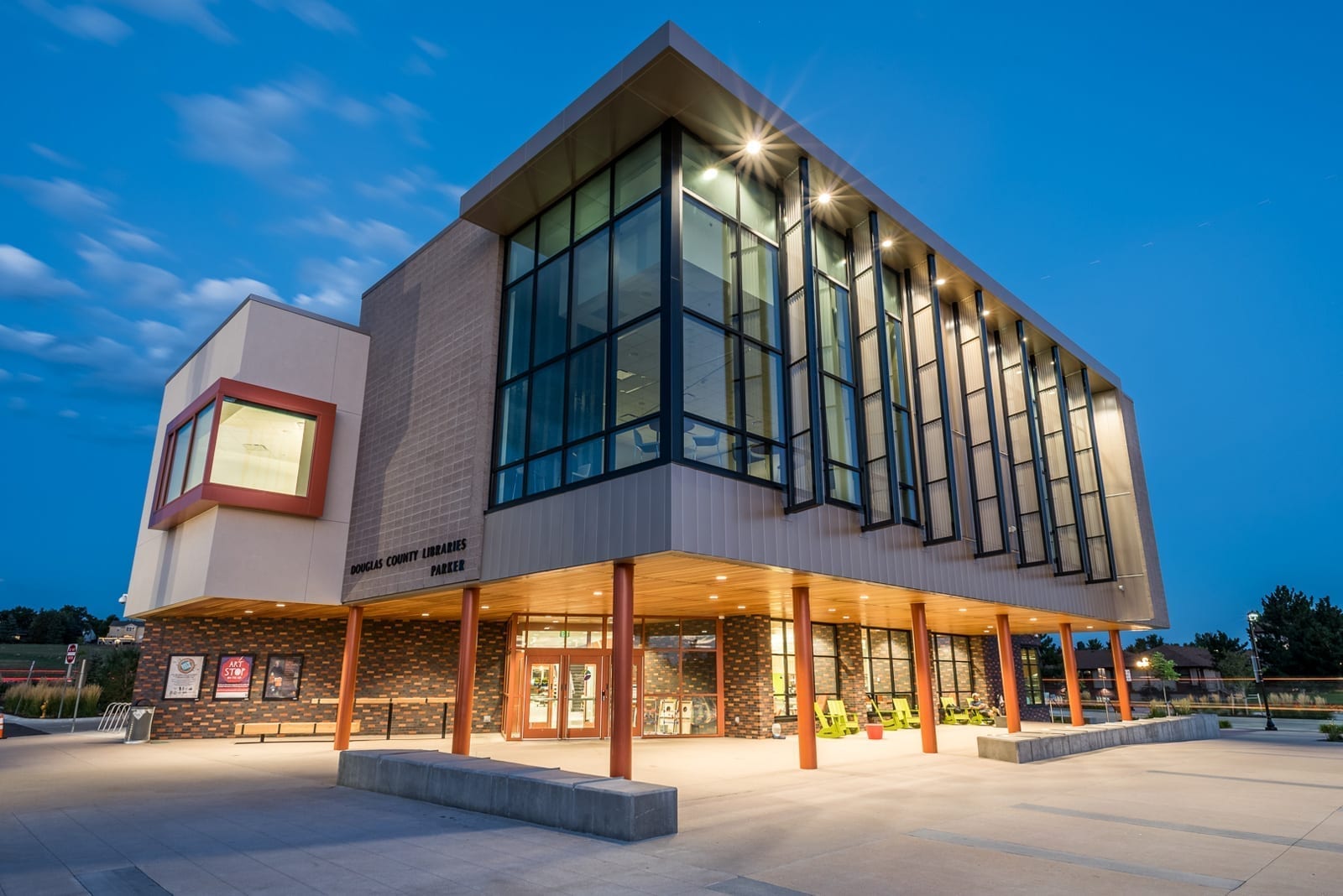 A Rock Solid Reputation of Trust and Quality
SINCE 1983
Piper Electric's COVID-19 Response:
During these unprecedented times we want to assure you that Piper Electric is still open for business so we can serve your electrical needs – both emergency and non-emergency.
The health and safety of our clients, employees, vendors and family is of upmost importance to us. We are monitoring the situation daily and will continue to follow the local and federal guidelines to ensure the safety of all. In the meantime, we are taking preemptive measures in the office and with our technicians. Any employee showing signs of illness will be asked to stay home. Technicians visiting homes are asked to wash their hands before and after each visit, wipe down all tools, and keep a safe distance from homeowners.
Our deepest thoughts go out to all who are affected by this outbreak. We will get through these challenging times together and grow even stronger as a community.
Residential, Commercial & Industrial Electrical Contractor in Denver
Quality service and a firm foundation of trust have been the defining features of Piper Electric since 1983. We're proud to serve the greater Denver and Arvada areas through top-of-the-line electrical services that are delivered with professionalism and integrity at every step of the way.
Established in 1983, Piper Electric Co., Inc. was one of the first true design-build electrical contracting firms in the Denver and Arvada, Colorado area. Our company's reputation for integrity, professionalism and good old-fashioned customer service has put us on a growth curve to become the trusted Denver electrical contractor company we are today.
We perform commercial electrician services, residential electrician services as well as servicing industrial clients. Our Arvada-Based, electrician services are available 24 hours a day for electrical emergencies. Piper Electric provides electrician services to the Denver-metro communities, including Golden, Centennial, Highlands Ranch, Commerce City, and Arvada.
Our Denver commercial electricians take pride in being a part of an residential and commercial electrical company that has well-defined customer service based principals, and we appreciate every opportunity to practice those principals. Our Denver electrician business philosophies consist of the following:
Performance You Can Count On
Innovation Above and Beyond
Pride in Our Work
Engineering Excellence
Reputation that is Unquestionable
CALL TODAY FOR A FREE ESTIMATE (303) 422-9219
Your Trusted Residential Electrician in Denver
There are certain home repairs that you really need a professional to handle, and electrical repairs are typically on that list.  If you've ever accidentally shocked yourself, you know electrical repairs can be dangerous, and you may also be aware of the fact that there are strict codes governing electrical systems.  You need to make sure you're in compliance for the purposes of safety and preserving home value.
Reliable Commercial Electricians in Denver
When you own and operate a structure for commercial purposes, there are several important considerations, but one area you really can't afford to neglect is the electrical system.  Safety and proper function are of the utmost importance, which is why you should always work with a reputable and experienced commercial and residential electrician in Denver, like the skilled team at Piper Electric Co., Inc.
Industrial Services from a Qualified, Licensed Electrical Contractor
Plant and Facilities Electrical Installation
The electrical systems required for industrial operations are uniquely complex, and you need commercial electricians in Denver that have the expertise to plan and install suitable solutions. Whether you're building from the ground up, you're upgrading an inadequate system, or you're adding to an existing electrical system as you expand your operation, Piper Electric Co., Inc. has the expertise to get the job done right the first time, ensuring safety, efficiency, and compliance. Holly D.
December 2017
Piper Electric recently updated the electrical system
in my 60 year old house I couldn't be more pleased with the service I received. The estimator was professional and helpful and the technician's experience and technical knowledge was superior. They exceeded my expectations and I wouldn't use anyone else. Calvin L.
December 2017
As a General Contractor, we use Piper frequently. They always go above and beyond and take care of our needs. Their Construction, Warranty, and Service Departments do a stellar job. Would highly recommend!
Reliable and Experienced Electricians That Customers Can Count On
At Piper Electric, customers reach out to our team of electrical contractors for residential, commercial, and industrial work requests alike. We happily cater to them all! Our experienced and dedicated team of professional electricians in Denver can repair any number of existing electrical issues that customers may be experiencing at their home or place of business. We're equally well versed in assisting with new installations.
From basement remodels and new home construction wiring to landscape lighting and beyond, we take a comprehensive approach to the electrical contractor services. Our team of electricians in Denver has the knowledge and expertise necessary to handle any and all wiring issues, whether it be from something as little as flickering lights or a major hazard like exposed wires that need to be addressed.
The Benefits of Hiring a Reliable and Licensed Electrician
When things go wrong with your electricity, hiring a reliable and licensed electrician to handle the problem isn't only convenient — it's a question of safety. Licensed technicians understand the risks that come with electrical issues and outages. They have the tools on hand to properly and safely correct the problem.
Hiring a professional puts liability firmly in place when things go wrong. Experienced technicians are privy to the fire and building codes that keep electrical systems in check. The electricians on our team are equally as familiar with the intricacies of modern technologies that keep currents running smoothly.
When it comes to electrical issues, getting the problem fixed correctly the first time around should be a priority. Not only do professional electricians have the training and experience to provide quality results, but they are required to strictly adhere to safety codes that keep customers safe and cared for.
PIPER COMMUNITY JOURNAL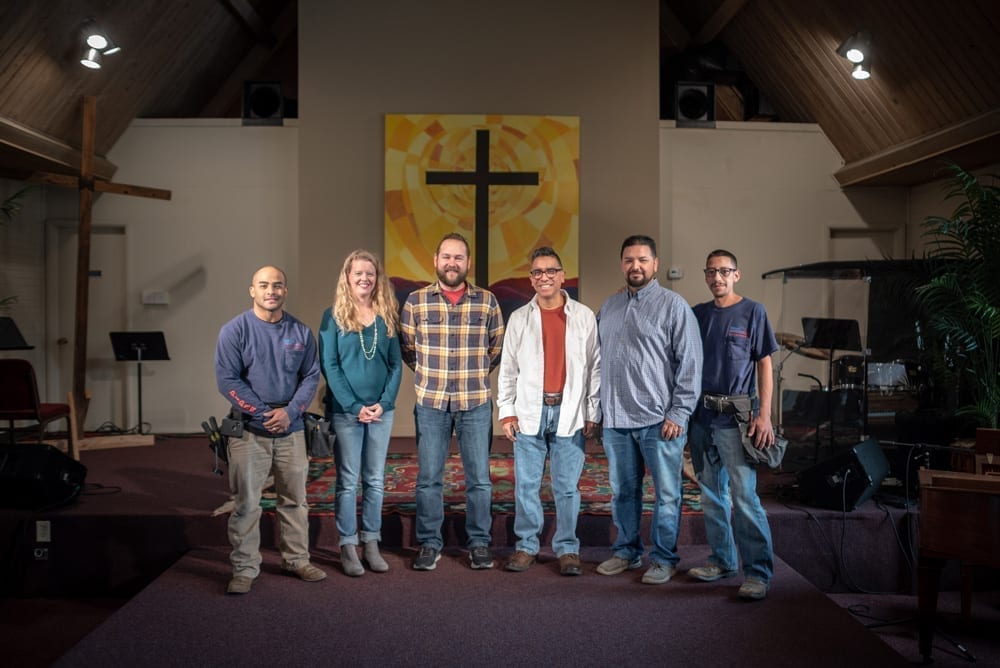 Recently Piper Electric partnered with Celebration Community Church to provide baseboard heat for the children's wing. Piper provided the labor at no cost. Helping our neighbors in any way possible is what we strive for here at Piper Electric
Piper gives back to the community
in Denver metro.
Partnering with Piper Electric
Whether we're handling electrical service requests that are residential, industrial, or commercial in nature, the Piper Electric team is committed to providing superior customer service that lets our customers know that they're a priority.
We've been leaders in the electrical services field for over 37 years. We put our experience to the test every single day through quality installations, proactive approaches to maintenance, and consistent, quality electrical repair results.
At Piper Electric, we're proud to employ a talented and dedicated team of fully trained and licensed electricians that are passionate about the work they do. We take our role seriously. Customers who partner with the team at Piper Electric for their electrical service needs will find that nothing is ever sacrificed when it comes to safety, no matter how big or small a project might be.
Our team is committed to providing extra-fast service so that our customers can go on with their day with minimal interruptions. That said, fast service doesn't equate to anything less than superior quality when we take on a project.
Electrical service needs are inevitably vast and varied. From flickering lights to frustrating and sometimes even dangerous power outages, customers come to us with all types of requests.
As a full-service electrical contractor, we take pride in being able to help with all of these electrical projects. This even applies to emergency services that happen outside of business hours.
The professionals at Piper Electric never fail to help our customers to find the best solutions to the problems that they're facing. We also go a step further and look for the most cost-effective solutions so that our customers receive great results at prices they can afford and feel good about.
Contact the Team at Piper Electric Today
When electrical problems arise, Piper Electric has your back. We're a full-service electrical contractor and we're available to cater to all of your residential, industrial, and commercial needs. Contact us today if you're in need of 24/7 emergency services or are looking to schedule an appointment!