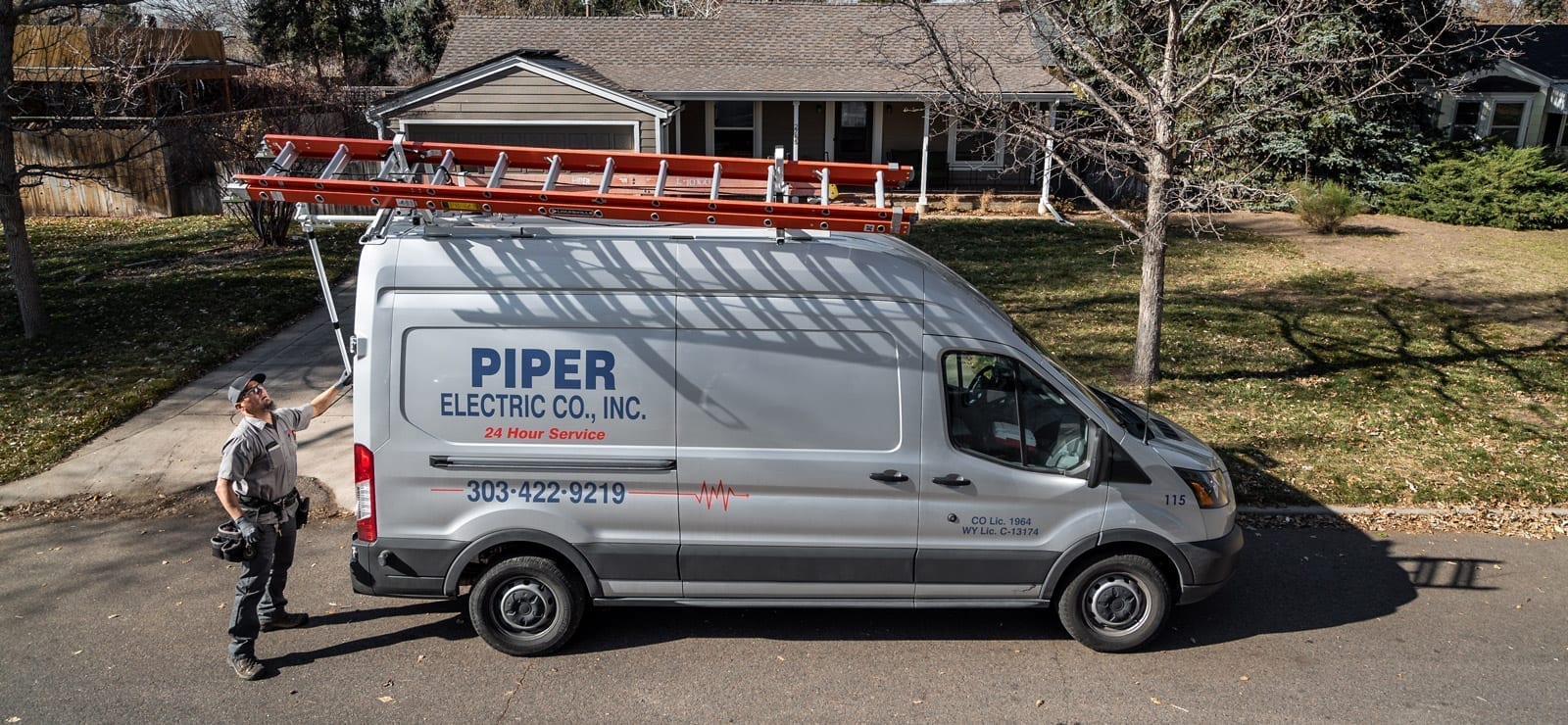 Denver Electrical Testing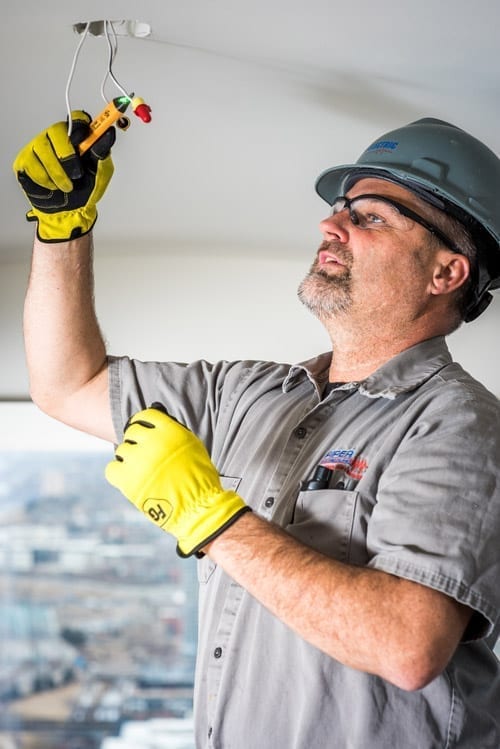 Electrical problems and power issues can be caused by many different malfunctions in a given electrical system. These problems can be hard to diagnose because of the intricate wiring and circuits at play and the hard to reach locations of many electrical systems. Arvada based Piper Electric Co., Inc. offers professional electrical testing services all throughout the Denver metro area, that will identify potential hazards that could jeopardize your electrical systems or power issues that could be costing you or your business a lot of money.
Infrared Thermography
One of the sophisticated methods that Piper Electric Co., Inc. uses in your Arvada or Denver home is to test your electrical systems is called infrared thermography. This process employs the power of infrared testing to isolate systems that are faulty or leaking power. As it is used for troubleshooting and preventative maintenance, infrared thermography can identify electrical faults such as
loose connections
overloads
imbalanced circuits
malfunctioning breakers
damaged switches
faulty fuses
… and many other electrical problems.
Benefits of Infrared Thermography
Infrared thermography can be performed without contacting a circuit or having to destroy any part of it—necessities for other testing solutions. Thermal patterns and temperatures are displayed in real-time and recorded so they can be analyzed by our licensed technicians. This detailed information is then used to test a system, object, or process for residential, commercial, or industrial buildings and is highly accurate.
Denver Residential Electrical Testing
Whether you own a relatively new house or an older home, it is always best to get ahead of any possible electrical issues since all such problems are potentially dangerous and could be effecting your monthly electric bill. This is especially true for older homes, which often have outdated or out-of-code electrical systems. Being proactive by having Piper Electric Co., Inc. perform residential testing using infrared thermography could save you in the short and long run.
Denver Commercial and Industrial Electrical Testing
According to some estimates, power related problems cost U.S. companies $26 billion a year. Most of these problems can be eliminated by preventative maintenance and proactive electrical testing, especially for high-tech companies with electrical systems that power multiple loads like personal computers, lighting, and HVAC. Piper Electric Co., Inc. teams with Power Quality Solutions to provide the best commercial testing and industrial testing services in the Denver metro area. Our licensed technicians will identify areas of weakness and potential cost savings, such as
Power conditioning
Surge protection
Harmonic distortion
Proper grounding
Uninterrupted power supply
Emergency power generation
Free Estimates
Regardless of what issues our technicians find at your Arvada or Denver home or business, we offer, as always, free estimates for repairs or upgrades so that you know exactly what needs to be done and how much it will cost before you pay. If you want to get ahead of electrical problems or find ways of cutting costs, please fill out a contact form, and you will receive confirmation of your request within 24 hours.