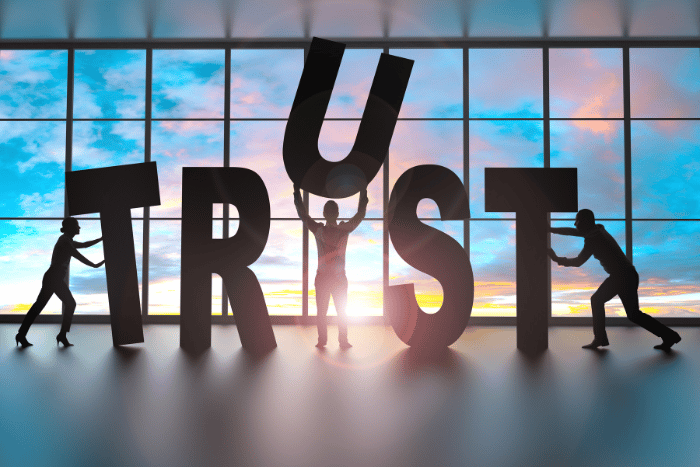 What You Need in Your Commercial Electrician
Don't Trust Fall – Trust the Qualities
Over the last decade, the practice of "trust falls" developed in the corporate world as a team-building exercise. One co-worker stands with their back to another co-worker and falls backward. The falling person blindly expects their colleague to catch them. The hope is that this exercise builds the idea that the person behind you is trustworthy enough to catch you before you bang against the floor.
Except, often trust falls end unsuccessfully. Instead of building morale and improving trust, most people just end up with sore arms from attempting to catch their partners, achy butts from falling to the hard ground, and sometimes, more serious injuries, like concussions.
Your commercial electrician at Piper Electric, we don't expect our customers to blindly trust fall into working with us. Instead, we place a high importance on building a relationship with you based on your needs and our proven track record of success with our clients.
Here are our top five qualities you can T.R.U.S.T.:
Truth-tellers. We're sure your neighbor or co-worker has a story of "that contractor", and then they describe their troubling experience. Our team doesn't work that way. We value telling the truth about projects, including conveying at the outset about the time and cost required for a project. And, we own and fix our mistakes along the way. Truth matters to our business.
Reliable communication. Reliable, clear communication is essential to our partnership with our clients. We send our team on-site to you, learn your needs, and create a custom blueprint plan to your specifications. Then, we provide ongoing updates during the lifecycle of a job.
Up-to-date certifications. The most knowledgeable electricians are the ones who keep learning and growing in their trade. Our company ensures that our electricians are not only certified, but that they stay informed on the most recent developments in both state and local codes, regulations, and guidelines for our industry.
Stellar safety record. Since 1983, we have built a solid reputation of safety. Over the life of an electrical commission, hazards can abound; however, our commitment to safety is ironclad. Each electrician knows how to prevent accidents, how to correct a safety issue when it arises, and regularly attends our company's safety meetings.
Teamwork. At Piper, no single member of our team ranks higher than another in contribution. Every electrician brings their own valuable insight and singular skills to the particular jobs we do. We also value feedback from our customers. By understanding both sides' unique input in a project, we create a powerful partnership that ensures timely project completion with unity, clarity, and confidence.
Your commercial electrician at Piper Electric, we are committed both to earning and retaining your trust. No need to shut your eyes and fall backwards into our arms. Instead, allow us to shake your hand, look you in the eye, and assuredly say, "You can T.R.U.S.T. us."