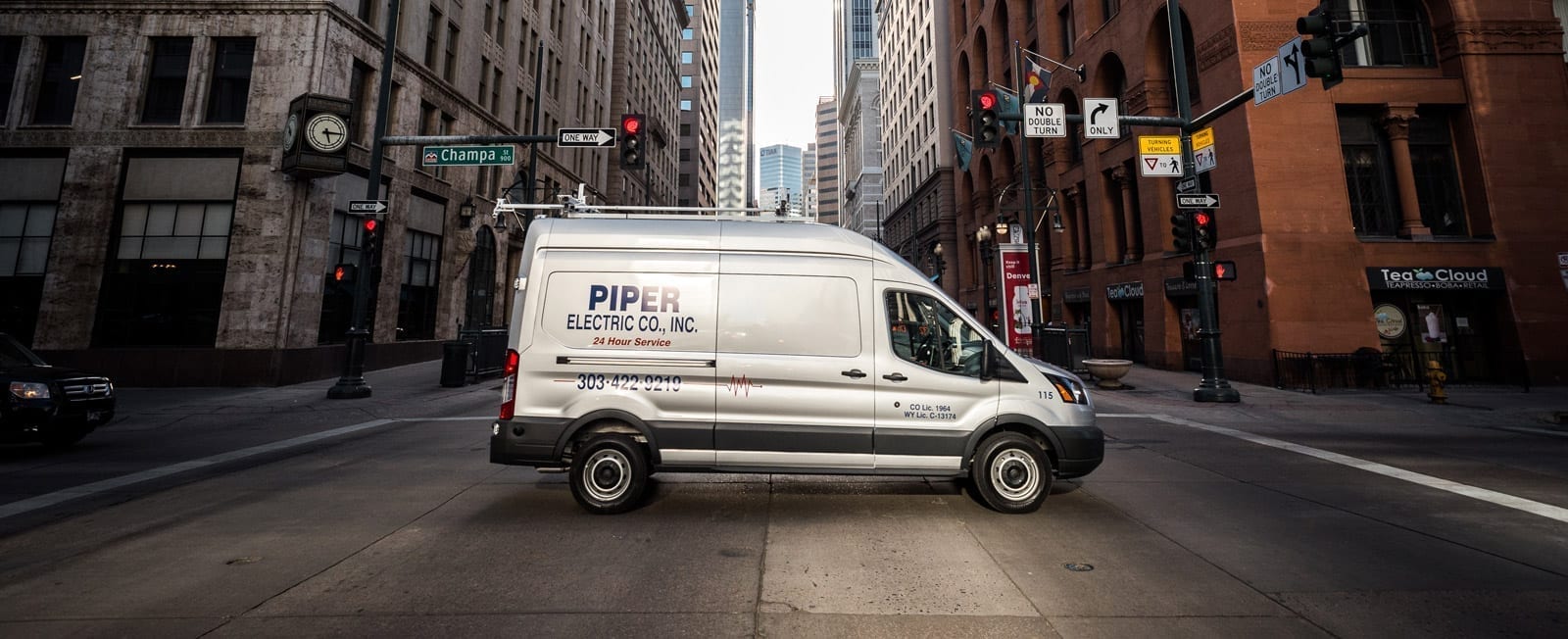 Electrical Services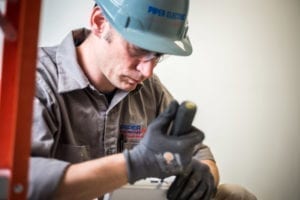 Electrical Services in Denver
Thanks to exceptional service and quality since 1983, Piper Electric Co., Inc. is the leading design – build electrical services contractor in the Denver metro area. As we've grown over the years, we've added new electrical services, adjusted as technology has advanced, and formed teams of licensed, expert electricians who specialize in residential, commercial, and industrial electrical installation, maintenance, and repair. Thanks to these specialized teams, we are a one-stop shop for all of your electrical service needs—whether you are an individual, a commercial business, or an industrial facility.
24/7 Emergency Service and Free Estimates
Not only can we cover all of your electric needs, but we give free estimates for most of our services and provide prompt emergency service 24 hours a day, 7 days a week. Here's an idea of the services we offer.
Residential Electrical Services
Whether you are building a new home, remodeling, or just need a few repairs around the house, Piper Electric's residential electrical services team has you covered!. Our Denver area residential electrical services include:
Commercial Electrical Services
Since we first opened our doors, Denver and Arvada area businesses have trusted us to provide professional, commercial electrical services without cutting corners or overcharging for our services. We specialize in commercial services that allow your business to operate at peak efficiency and security. Our pre-screened technicians provide prompt emergency service 24 hours a day, 7 days a week and can perform a wide range of commercial electrical services:
In addition to the many onsite services we provide, we also offer personal account managers, stocked service vans, and an award winning safety program. We are dedicated to providing Denver and Arvada area businesses with the best possible electrical contracting services at fair price and at any time.
Industrial Electrical Services
Industrial buildings have their own unique set of challenges for electricians, which is why Piper Electric Co., Inc. has specialized, licensed technicians who have extensive experience with industrial solutions. We have worked with some of the largest industrial operations in Denver including chemical processing plants, recycling plants, beverage operations and other automated industrial facilities. Our licensed technicians can provide professional installation and maintenance of
Building systems including automation, energy management, and security
Control systems
Manufacturing equipment repair
And much more …
Give us a call and let us know how we can help. An experienced technician is standing by to talk with you.