 A Rock Solid Reputation of Trust and Quality
SINCE 1983
Denver's Best Electrical Contractor
Piper Electric Co., Inc. – Your Hometown Electrician
Piper Electric Co., Inc. is the most trusted electrical contractor in Denver. Since 1983 we have worked to build a reputation for superior customer service, quality, and professionalism. This commitment put us on a growth curve that has taken us to the place we are today. Even though we now operate teams of licensed electricians that specialize in residential, commercial, and industrial electrical services, we have never lost our focus on the customer. We treat every job like it's our own, which means we do it right the first time, every time.
 "Building Lasting Relationships and Careers through Innovative Team Performance"
Our award-winning service is built on five principles: Performance, Innovation, Pride Engineering, and Reputation.
Performance
Our quality is second to none. In fact, we have had over 30,000 service calls without an unresolved complaint. Each of our electricians is licensed, background checked, and professional. They are dedicated to customer service and strive to give every customer the best quality work and customer service possible.
Innovation
We stay ahead of the curve as electrical systems and best practices continue to evolve. Whether NYGoodHealth it's building automation systems, advanced industrial processes, or "green" electrical solutions, Piper Electric Co., Inc. is using the latest innovations to give our customers the best possible resolution to their electrical needs.
Pride
We take great pride in our work and in the reputation we've built for integrity, quality, and customer service. While we're always learning and expanding to keep up with the industry, we remain Denver's best electrical contractor because of hard work and dedication to our customers.
Engineering
Piper Electric Co., Inc. was Denver's first true design/build electrical contractor. Since 1983 we have worked with new construction and facility management teams to engineer the most efficient, reliable electrical systems possible across the Denver metro area.
Reputation
We've built a reputation as one of the most trusted electrical services companies in Denver. Since 1983 we have grown because we have loyal customers who return and recommend us to friends and family. A reputation like that can't be built overnight. Holly D.
December 2017
Piper Electric recently updated the electrical system
in my 60 year old house I couldn't be more pleased with the service I received. The estimator was professional and helpful and the technician's experience and technical knowledge was superior. They exceeded my expectations and I wouldn't use anyone else. Calvin L.
December 2017
As a General Contractor, we use Piper frequently. They always go above and beyond and take care of our needs. Their Construction, Warranty, and Service Departments do a stellar job. Would highly recommend!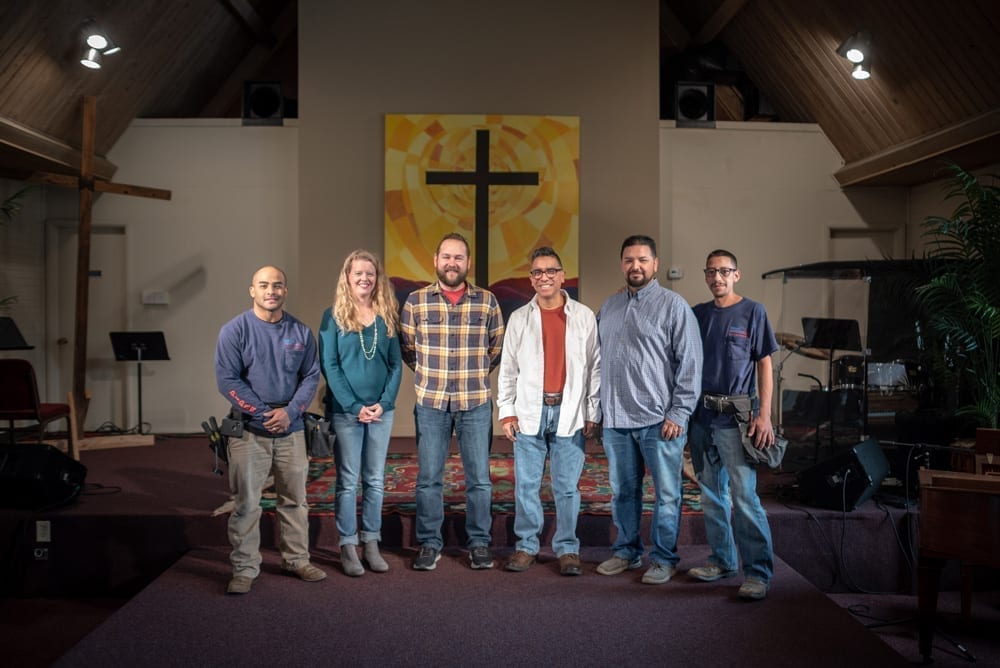 Recently Piper Electric partnered with Celebration Community Church to provide baseboard heat for the children's wing. Piper provided the labor at no cost. Helping our neighbors in any way possible is what we strive for here at Piper Electric
Piper gives back to the community
in Denver metro.