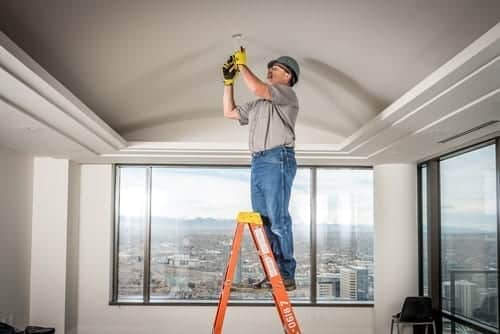 Remodeling a Kitchen or Bath? Let Our Techs Make it Easier for You!
Remodeling a kitchen or bathroom can be daunting. Do I do it myself or do I get help from the professionals? These are important questions to ask yourself because if you don't know exactly what you're doing a remodel job can become an exercise in frustration costing more time and money than you originally planned.
There are many things to think about:
Will it be a full remodel (ground up) or a partial (replacing some lights, painting, etc.)?
What is your budget?
How much time and effort do you want to put into it?
Will you do it yourself or hire a professional?
If the remodel is being professionally done then consider:
Always get more than one estimate.
If you use a designer choose one that is reputable, provides a background check and does not ask for the payment up front.
Never pay up front.
The subcontractors they use should be licensed, background checked and insured.
Ask for proof of insurance.
You retain full "say" in everything that is done.
Read the contract fully and very carefully.
If there is anything like asbestos removal or mold remediation it is covered in the contract.
If you're doing the remodel yourself consider:
Be sure you get a permit to do your work.
Research the items you are planning to do carefully.
Know how to do all aspects of the job safely.
Make your plan with consideration to the extra time it will take to do it yourself and the inconvenience of living with the remodel taking place.
If you need professional assistance on some items, hire professionals that are licensed and background checked.
Electrical work should always be done by a licensed, professional electrician.
Piper Electric's Arvada electricians are not only licensed and back-ground checked but they are experienced planners/designers when it comes to electrical needs for bathroom and kitchen remodel. They are willing to assist with decisions that make you feel good about your decision to remodel.
Piper Electric has been in business for over 32 years and is known for getting the job done right, on time and on budget the first time, every time. Call Front Range electrical contractor, Piper Electric Co., Inc. for the best professional electrical assistance when remodeling.