Repairs
• Troubleshooting techniques
• Breaker box repairs and replacement
• Upgrades to power outlets and switches
• Shock, surge, and fire protection devices
• Ceiling fans and track lighting
• AC and swamp cooler circuits
Installations
• New Circuits
• GFCI Protection
• Tamper Resistant Outlets
• Aluminum wiring repair
• Transient Voltage Surge Suppression
• Life safety systems
Remodeling
• Electrical service upgrades
• New circuits and outlets
• Basement and add-on room finishes
• Kitchen and bathroom
• Patio enclosure wiring
• Outdoor lighting Holly D.
December 2017
Piper Electric recently updated the electrical system
in my 60 year old house I couldn't be more pleased with the service I received. The estimator was professional and helpful and the technician's experience and technical knowledge was superior. They exceeded my expectations and I wouldn't use anyone else. Calvin L.
December 2017
As a General Contractor, we use Piper frequently. They always go above and beyond and take care of our needs. Their Construction, Warranty, and Service Departments do a stellar job. Would highly recommend!
CALL TODAY FOR A FREE ESTIMATE (303) 422-9219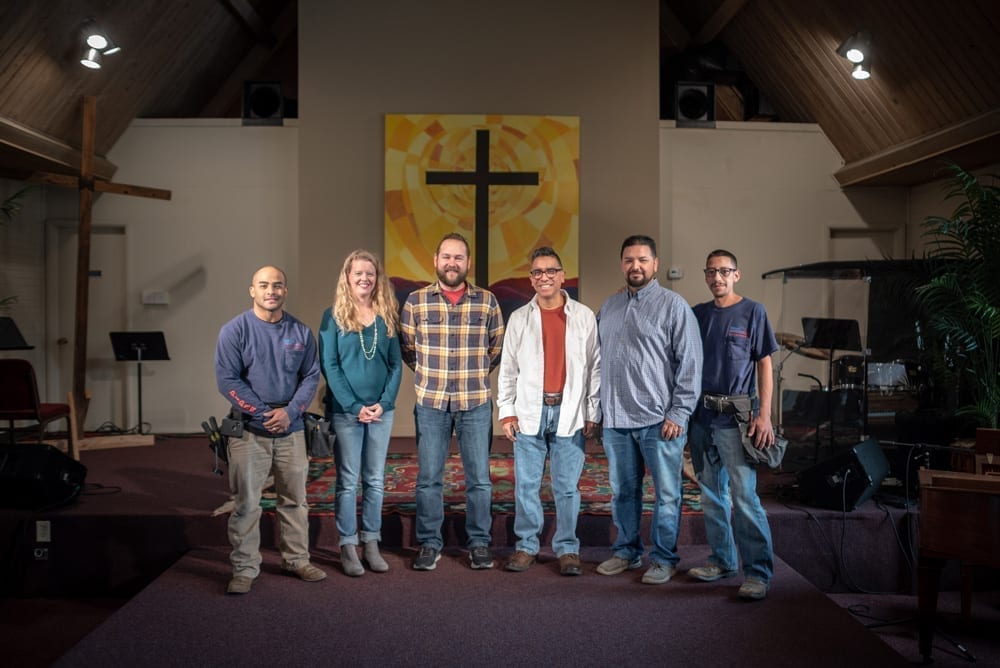 Recently Piper Electric partnered with Celebration Community Church to provide baseboard heat for the children's wing. Piper provided the labor at no cost. Helping our neighbors in any way possible is what we strive for here at Piper Electric
Piper gives back to the community
in Denver metro.