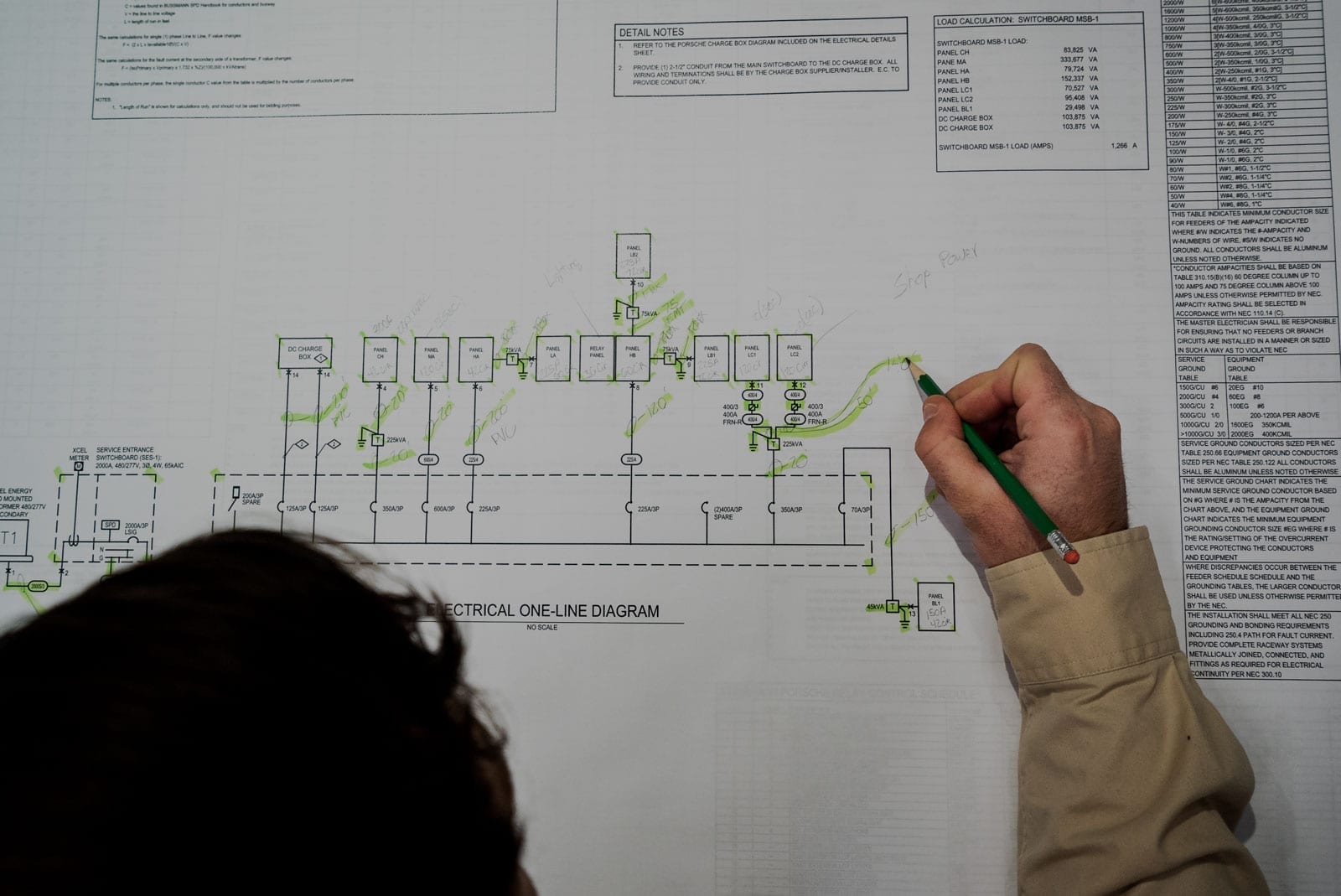 DESIGN ASSIST
Working With Your Design Team
Piper Electric offers a Design Assist program where we work hand in hand with the Engineers, and architects for each project.  Any suggestions or concerns that our project team may have with the plans can be addressed before the build process. This can help to eliminate costly change in plans in the middle of the project.  This process allows for our project managers here at Piper electric to have full transparency in regards to each project. We believe with this process we can make sure that every need of yours is met in the most responsible, cost effective way.
Why Piper Electric Co., Inc.?
We have a track record of superior commercial electrical service in Arvada and all over Denver that you can put confidence in. But we don't just rely on our record. There are a number of reasons that you should use Piper Electric Co., Inc. today for your commercial electrical services.
Our Team
PFS is made up of trained, licensed, and experienced professionals who understand industrial construction. Each of our team members receives:
Four years of apprenticeship training and field experience while going to school

8000 hours of field experience to become journeymen electricians

Client relationship training.
Our Customer Service
PFS team members are dedicated to making your industrial construction project run as smoothly as possible. All of our industrial clients receive a number of benefits and services that go above and beyond; here's what you will get:
Quick, efficient analysis and productive troubleshooting
Continuous operation–no unscheduled shutdowns
One source for high tech installation
An "In and out" service that minimizes disturbances and downtime
Professional scheduling and efficient performance
The highest possible value with the lowest end-cost
An assigned Personal Account Manager
It's because of our superior customer service that some of Denver's largest manufacturers have trusted their facilities to Piper Electric Co., Inc.
The Right Way—The Piper Way
Our Facilities and Plant Services personnel have been getting new industrial construction projects up and running since 1983. Whether the project is large or small, Piper Electric Co., Inc. guarantees the highest quality service at a fair price, finished on time and on budget. Give us a call today to set up a meeting with our industrial electricians.
Our Safety Record
PFS personnel take safety seriously. They understand that safety needs to be a focus of each electrician for the entirety of the construction project. To that end, PFS ensures that:
Our Safety Manager inspects and reports on job conditions
We conduct weekly, documented safety meetings
Our safety incentives increase safety awareness
We are an industry leader in safety with an EMR consistently lower than industry average
Because of these precautions, our safety record is second to none.