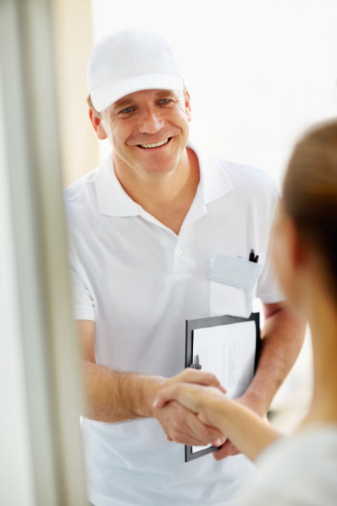 One of the most important things about any business is great customer service. Every business' success is built on customer relationships,  and if customers feel exceptionally cared for, they are likely to return and recommend that company to others.  At  Piper Electric Co., Inc. customer service sets the bar high for every competitor.
Leading With an Excellent Management Team
As President of Piper Electric Co., Inc. (PECI), Dave Doherty leads an exceptional management team of five competent, experienced workers who all know the meaning of excellence. With a combined 125 years experience, this team knows superior customer service. The team works to guide and mentor each PECI employee to achieve great customer service.
Services and More
Piper Electric Company Inc. is there for every need: residential, commercial, and industrial.  PECI can provide a complete overhaul of an electric system or a simple estimate. With 24-hour service seven days a week, we are on our toes and ready to dive into any problem providing solutions as soon as possible. We have a wide range of services including safety repairs, improvements, installations, additions, remodels, and lighting. We have  the expertise to deal with any electrical issue or change. Piper Electric gives free estimates with a guaranteed email response within 24 hours and an emergency number if customers need to speak to a licensed electrician   directly.
Going Above and Beyond
One of the things that Piper Electric Co., Inc. is highly praised for is our determination to go the extra mile in every service project. Customers have testified over and over again that one of the reasons PECI has such a great reputation is due to our excellent customer service, from our helpfulness on the first ring for help to doing each projectin a timely and professional manner. The staff of Piper Electric Co., Inc. make the people we work for feel like they are partners in solving any electrical issues. This willingness to work with customers takes our customer service to an entirely new level.